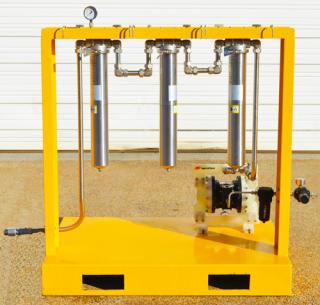 Fluid contamination is one major cause of failure and reduction in the operational life of fluid power systems. CAD Control Systems offers flexible, scalable, and cost effective fluid filtration solutions to meet a variety of fluid filtration requirements. We also offer self-contained filtration systems, for high and low pressure applications, designed to meet your exact specifications for a variety of fluid types. We can also add filtration systems to existing fluid management equipment. A quality fluid filtration/management system is critical in decreasing the expense associated with maintenance, downtime, and/or failure associated with contaminated fluid, as well as, effectively addressing environmental concerns.
CAD Control Systems filtration systems can be used in a multitude of industries including:
Agriculture
Construction
Marine Applications
Petroleum and Natural Gas (Drilling, Completion, Production)
Mining
Paper and Steel Mills
Maximize productivity and minimize cost. Let CAD Control Systems design and manufacture a fluid filtration solution to meet your needs!