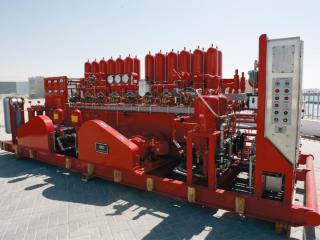 Join Our Team
CAD Control Systems has proven to be tops in BOP Control Systems in the oil and gas industry for over 30 years. A huge contributor to our success has been the human talents we have employed over the years. CAD Control Systems has created a corporate culture where quality principals are not only communicated and understood throughout the organization, but engrained in our daily operations. We provide our employees all the resources necessary to meet those quality objectives and thrive within an industry which offers unlimited opportunities for personal and professional growth. CAD Control Systems provides an outstanding total rewards package for employees. To attract, reward, and retain top performers, CAD provides a challenging and rewarding work environment, supported by a competitive and a comprehensive compensation program.
What Sets Us Apart?
Competitive Wages
401k Retirement
Paid Time Off
Paid Holidays
Incentive Bonus Programs
Employee Career Development Training
Major medical/health insurance through BlueCross BlueShield of LA and pay the employee portion of the premium. Major medical/health coverage is also offered to employees' families.
Guardian Life Insurance for company paid life insurance, short term and long term disability insurances, and optional dental and vision insurances for employees and their families.
Employee Assistance Program (EAP) called "WorkLife Matters" at no cost to employees. "WorkLife Matters" provides support services for a variety of issues associated with daily living such as educational assistance, dependent care issues, lifestyle and fitness management, pet care, etc. The program offers unlimited confidential telephonic consultations with an EAP counselor.
Optional insurances through Allstate Insurance providing coverage's such as Cancer, Heart and Stroke, Accidental and Life Insurances, etc.