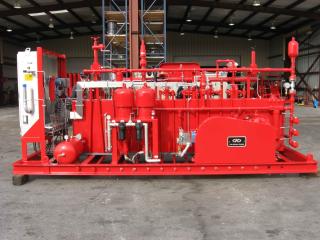 Custom Manufactured Equipment
Our team of qualified engineers, who have decades of combined experience, has assembled an impressive portfolio of success stories over the years involving some revolutionary projects. CAD Control Systems offers expertise in engineered systems such as Hydraulic Systems, Power Units, PC and PLC Control Systems, Control Panels and SCADA Systems. CAD can also develop a large quantity of OEM solutions or a single valve as a component of a system.

CAD Control Systems also specializes in the design and manufacture of custom control and test equipment. Each piece of custom equipment is designed to your exact specifications. Present your idea and our engineering staff can provide a custom solution to your equipment needs or provide us with drawings and equipment requirements and we will manufacture it for you. This will help your organization reduce overhead and labor costs while providing you with the highest quality equipment available.
Benefits:
Through extensive consultation with our Engineering Team, CAD Control Systems can help with the following:
Obtaining a conforming tender from a reputable source
Providing expert advice to maximize your hydraulic system
Providing accurately defined project scopes
Customized solutions for your company's needs
Past Projects Include:
Nitrogen Back-Up
Data Acquisition Systems
Hotline & ROV Panels
Spider-Gimbal Panels
Alarm Packages
BOP Tensioners
Drift Mandrels
Hydraulic Power Systems
Mixing Systems
High Pressure Testing Systems
Discrete Subsea Control Systems
Hydraulic Reels
Subsea Accumulator Modules